A FRESH START
We value convenience and ease of use when it comes to our designs. It is important that our DARTs are easy to clean. Our unique ash-eject button does a great job of cleaning the DART on its own, but residue build up is inevitable with prolonged use. Our DARTs can be quickly taken apart with some basic tools so they could be given a simple isopropyl alcohol soak that will make them perform like new. Here is our video on doing a Deep Clean and you will find other methods to clean your DART on this page.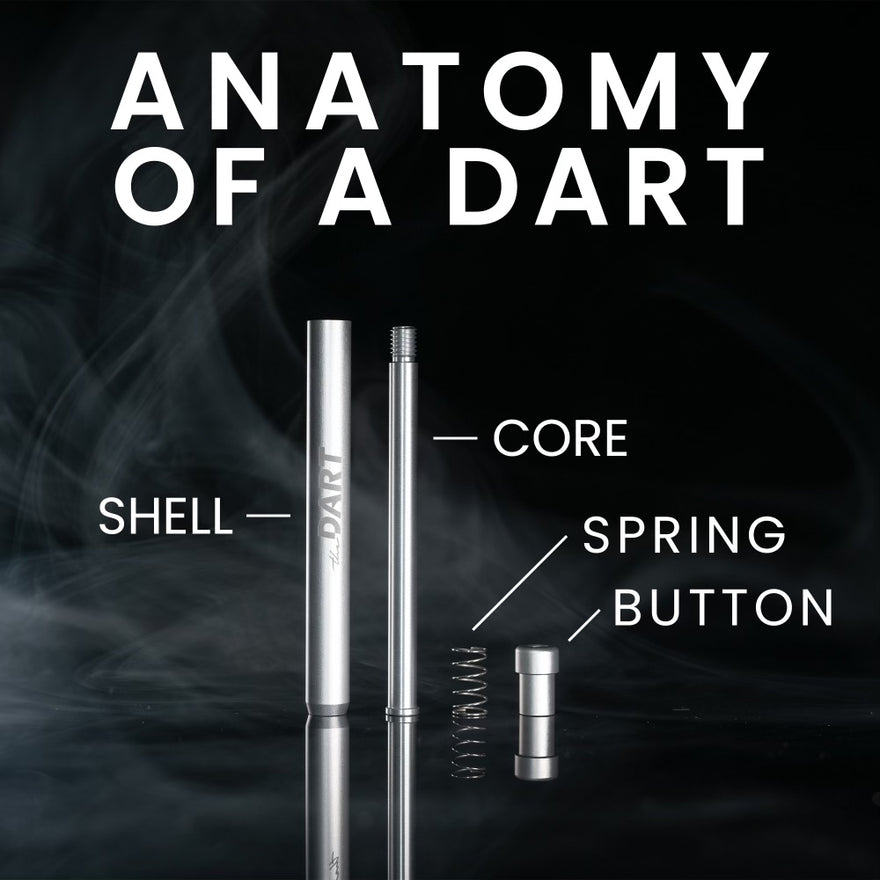 OUR DESIGN
The DART consists of four parts: Shell, Core, Spring, and Button - that's it. In most cases, only the inner core and outer shell will need to be cleaned. The frequency in which you need to do a Deep Clean depends on your usage and how your daily care for the DART. Here is our page with product tips to have the best DART experience : TUTORIALS
REMOVE/TIGHTEN THE BUTTON
We recommend using a pen or tool long enough to hold the inner core in place while you twist the button. It is important to use a tool to fully tighten the button. If you press the button and the tip of the core is not flush with the shell, it means that the button is loose.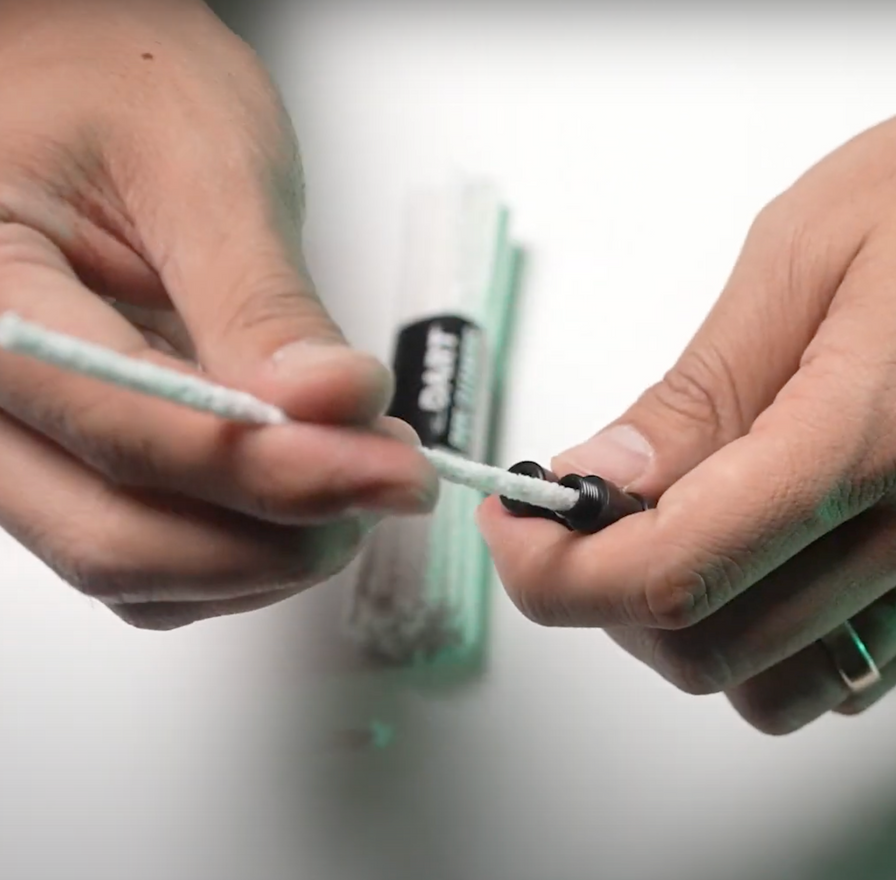 Introducing the QUICK CLEAN
Your new favorite way to clean your DART is here for when you don't feel like doing a Deep Clean. This method requires some isopropyl alcohol and our pipe cleaner. For best results, clean after your smoke session.
DAILY CARE
Our Daily Pipe Cleaners are great for quickly removing debris in your DART after each use. Simply insert in the button and slide through to remove debris in the core and wipe the tip in the herb chamber. This keeps your DART fresh for the next use and helps to prevent clogging.
The DART Cleaning Kit