THE DART PRO
Welcome! Here you will find best practices and tutorial videos on how to have the ultimate DART Pro experience. We hope you enjoy our product and share with your friends.
LEARN ABOUT THE DART DESIGN
ASSEMBLY
There are 5 components: Core, Shell, Filter Slot, Spring, and Button which consists of the Mesh Screen and Filter Slot. Click the link to watch how to take your DART Pro apart for cleaning, and how to put it back together in a few easy steps.
HOW TO USE THE FILTER
The filter system is one of the greatest features of the DART Pro that allows for an extremely smooth draw by trapping tar and particulates in the smoke. For optimal airflow, load herb loosely. The draw will be harder than what you may be used to, compare drawing the smoke to drinking a milkshake from a straw. The DART Pro works great withoutf the filter as well, the built-in mesh screen design in the button is an added feature that prevents ash and debris from pulling though. Click the video link to learn more.
DAILY MAINTENANCE
BEFORE YOUR SESSION:
Load herb loosely to make it easier to draw and for a more consistent burn
After loading, wipe any excess herb residue on the outside of the shell before lighting
AFTER YOUR SESSION:
Wiping leftover herb on the core tip helps to prevent resin build up.
After removing the filter, blow through the core to push out any debris.
Slide a pipe cleaner though the core to finish off
CLEANING TUTORIAL
Here are cleaning instructions that work for all of our DARTs. Simply soak the parts in isopropyl alcohol and finish off with simple tools. You can also check out our CLEANING PAGE to learn more about other easy methods for cleaning like the Quick Clean and Daily Care.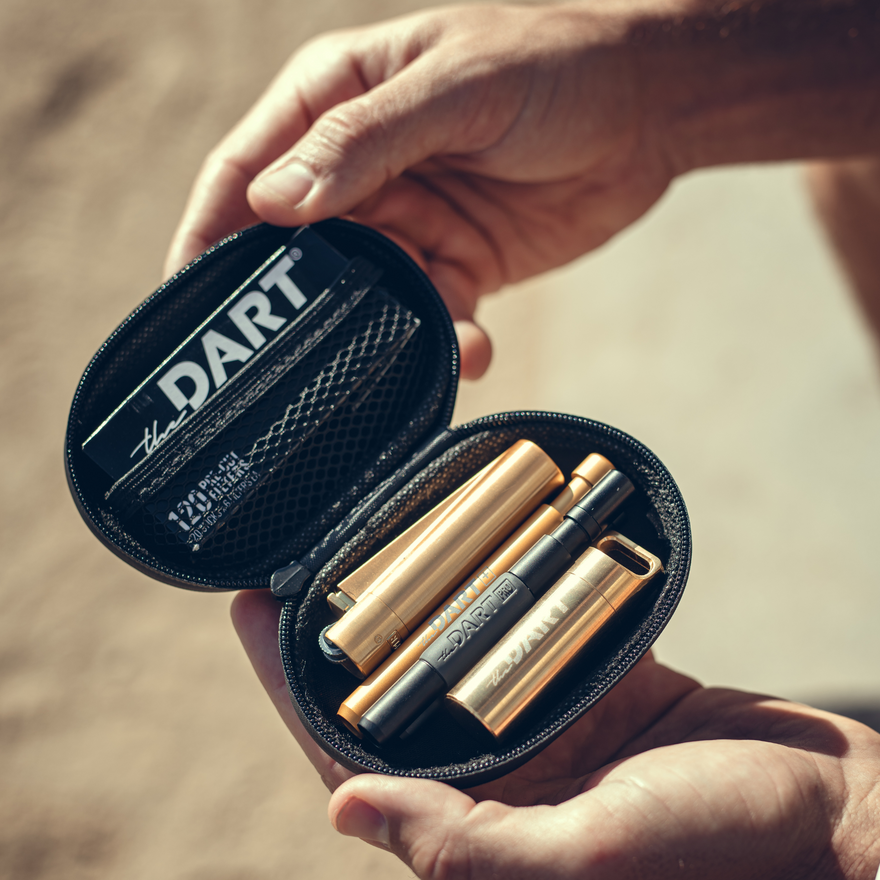 Our sets were designed to streamline the smoking experience with style and class. Check out our custom and featured sets
Starting at $23.99
SHOP OUR SETS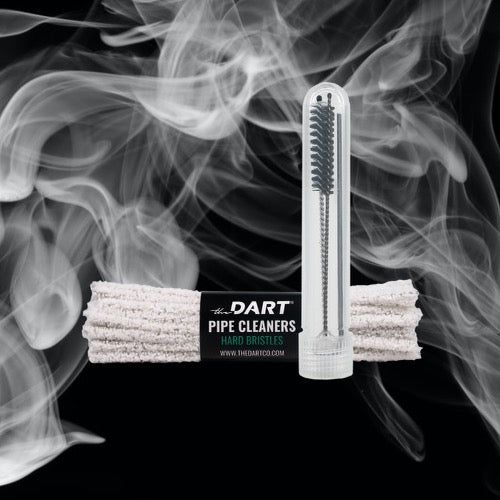 The tools to give your DART Pro a fresh start. Simply add isopropyl alcohol to the tube, soak the parts and finish off with the poker, brush, or pipe cleaner.
$9.50
BUY CLEANING KIT
HOW TO DART
1. GRIND your herb
2. STORE in odor-proof canister
3. LOAD your DART
4. SMOKE fresh greens
5. ASH with eject button