THE BEST WAY TO ENJOY YOUR FLOWER AT HOME OR ON THE GO
The DART takes the traditional pipe to the next level by combining precision machining, aerospace-grade
anodized metal
with an ingenious
spring-loaded ash ejection
mechanism
SHOP NOW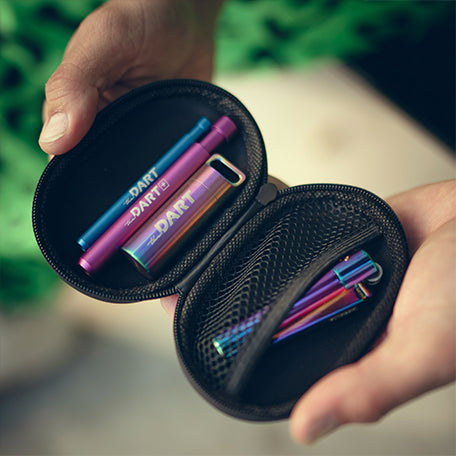 A SMOKER'S DREAM SET
Everything that you need to enjoy smoking flower, anywhere you go. Our sets are elegant, discreet, and a great addition to any smoker's collection.
THE DART BEATS A JOINT OR BONG
FAST: Nothing to roll/fill with water
EASY: Simply LOAD, SMOKE, and ASH
EFFICIENT: Control your dose
COMPACT: Great for home/travel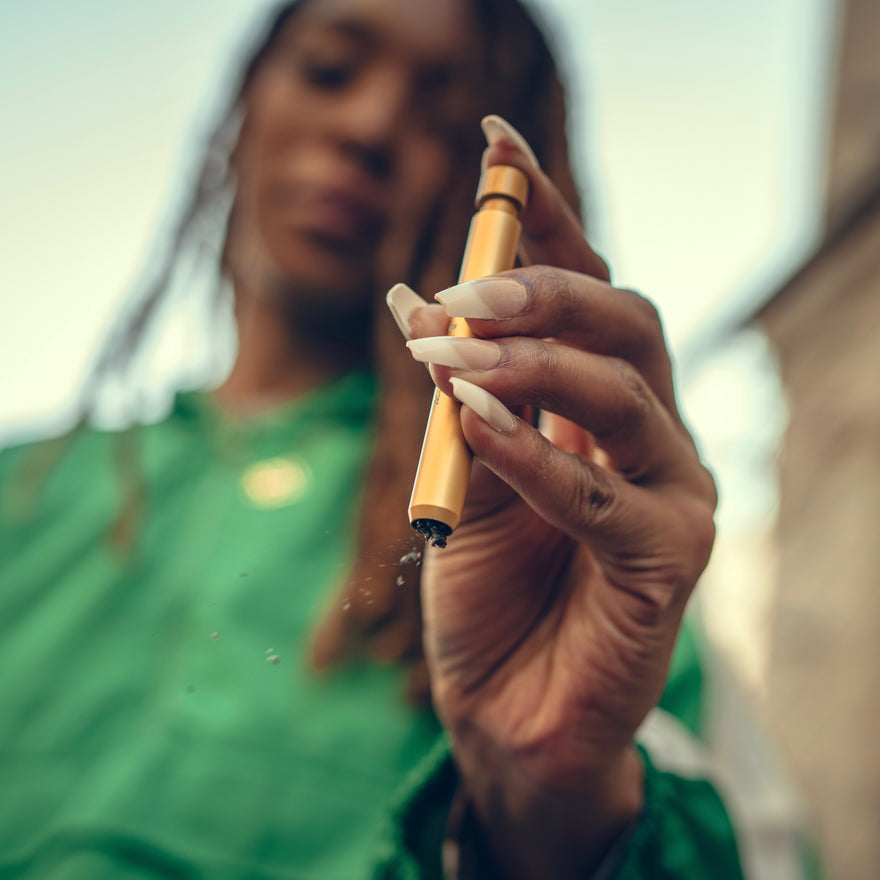 CLEAN WITH THE CLICK OF A BUTTON
The DART comes equipped with a built-in ash ejection button that makes cleaning a breeze. Simply press the button once you're done smoking and it's ready for another round of fresh greens.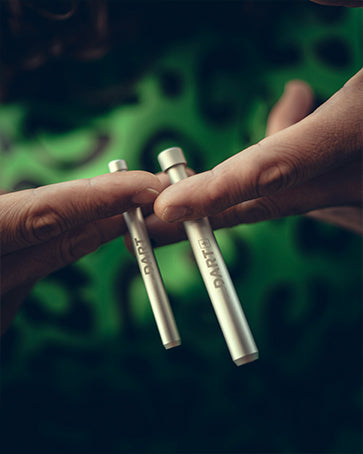 The pipe that you never knew you needed. See why the DART is the most innovative smoking tool of 2022.
$9.99/DART One Hitter
SHOP THE DART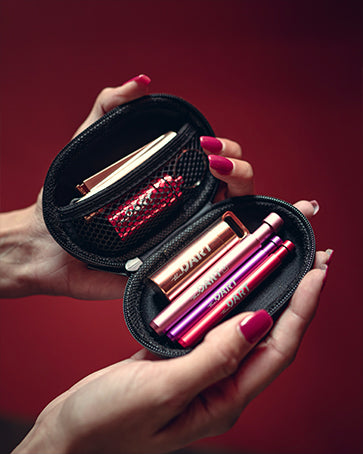 Our sets were designed to streamline the smoking experience with style and class.
Starting at $23.99
SHOP OUR SETS
HOW TO DART
1. GRIND
your flower
2. STORE
in odor-proof canister
3. LOAD
your DART
4. SMOKE
fresh greens
5. ASH
with eject button