THE DART IS THE GIFT THAT KEEPS ON GIVING!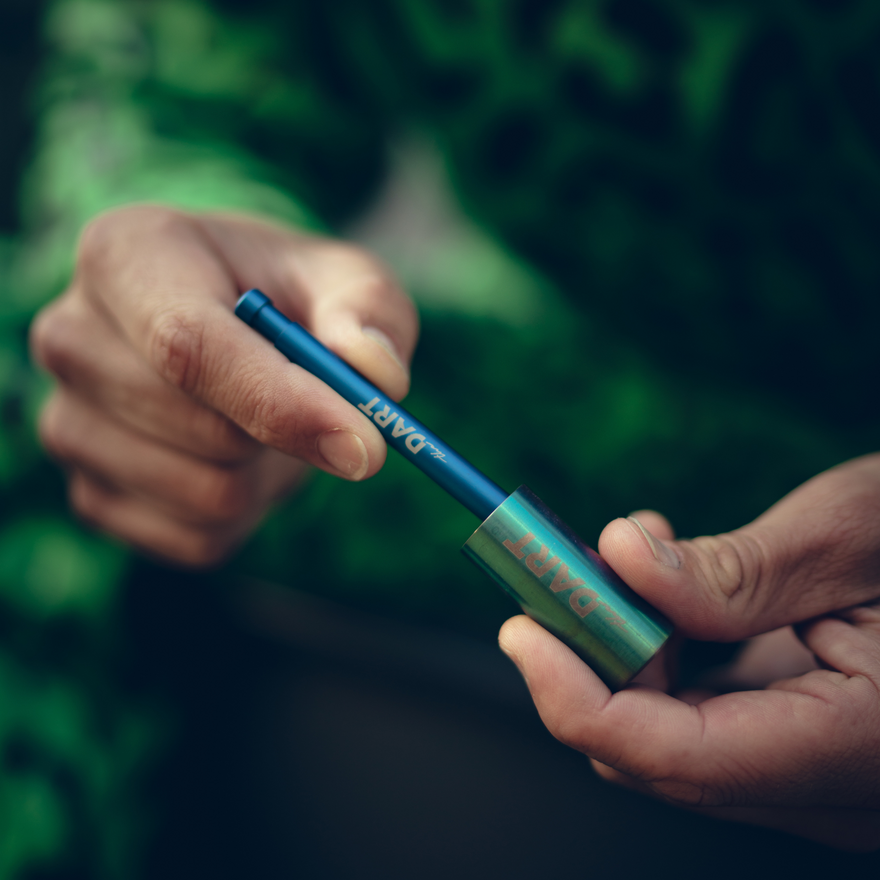 THE MOST CONVENIENT WAY TO SMOKE FLOWER
FAST: Nothing to roll/fill with water
EASY: Simply LOAD, SMOKE, and ASH
EFFICIENT: Control your dose
COMPACT: Great for home/travel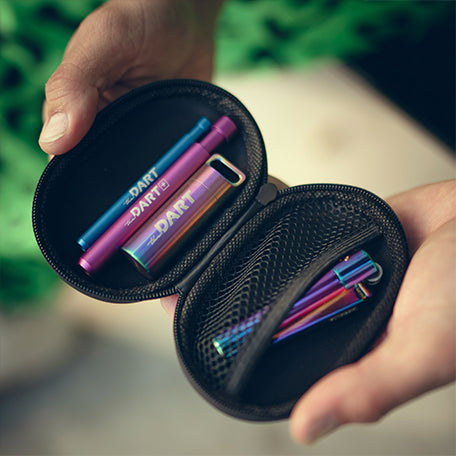 A SMOKER'S DREAM SET
Everything that you need to enjoy smoking flower, anywhere you go. Our sets are elegant, discreet, and a great addition to any smoker's collection. Accessorize your set accordingly to suit your style!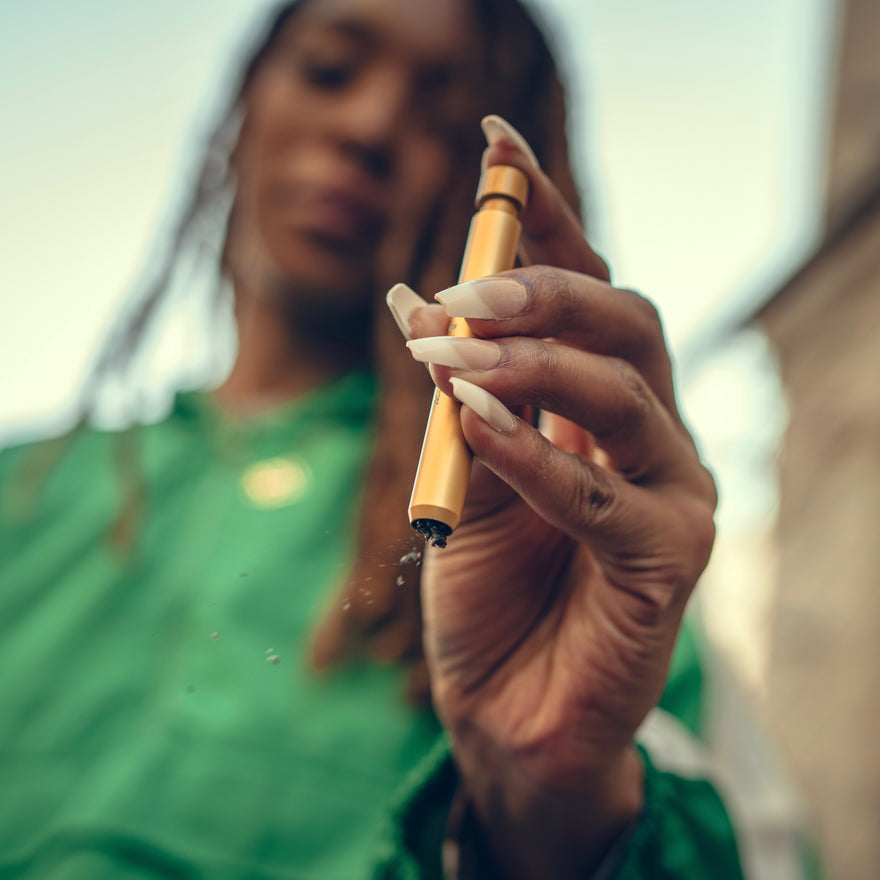 WHY ALL PIPES NEED A BUTTON
The DART comes equipped with a built-in ash ejection button that makes cleaning a breeze, but it does so much more than just clean. Press the button to compress your flower, choose your dose, gently push your herb out to improve airflow and activate a continuous ember.
1. GRIND your flower
2. STORE in odor-proof canister
3. LOAD your DART
4. SMOKE fresh greens
5. ASH with eject button