INTRODUCING THE DART+
Another design revolution from the makers of the DART Ultimate One Hitter. The DART+ is your everyday pipe – only WAY better! Made with high-grade American machining and anodized metal. Durable, sleek, compact, and packs a punch. Once you experience the DART+ you'll never smoke from a regular glass or wood pipe again.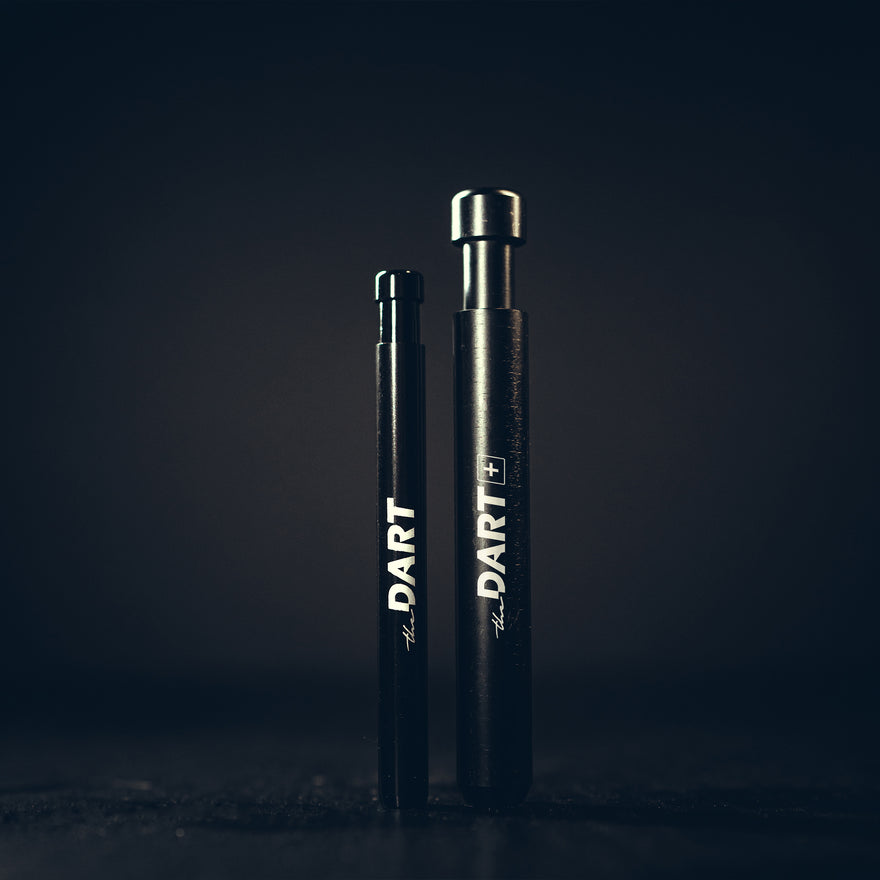 DART vs DART+
Experience the same benefits of the DART, plus more. The DART+ is larger in overall size, extra durable, self-cleaning via our unique spring-loaded ash ejection system, and boasts a bigger chamber for more powerful hits.
MORE TO LOVE
The ability to load more flower means that you can savor your sesh and take your time. If the DART is your quick smoke break, then the DART+ is your lounge and chill. Great for extended solo sessions, but also perfect for when you'd like to pass the pipe around to friends.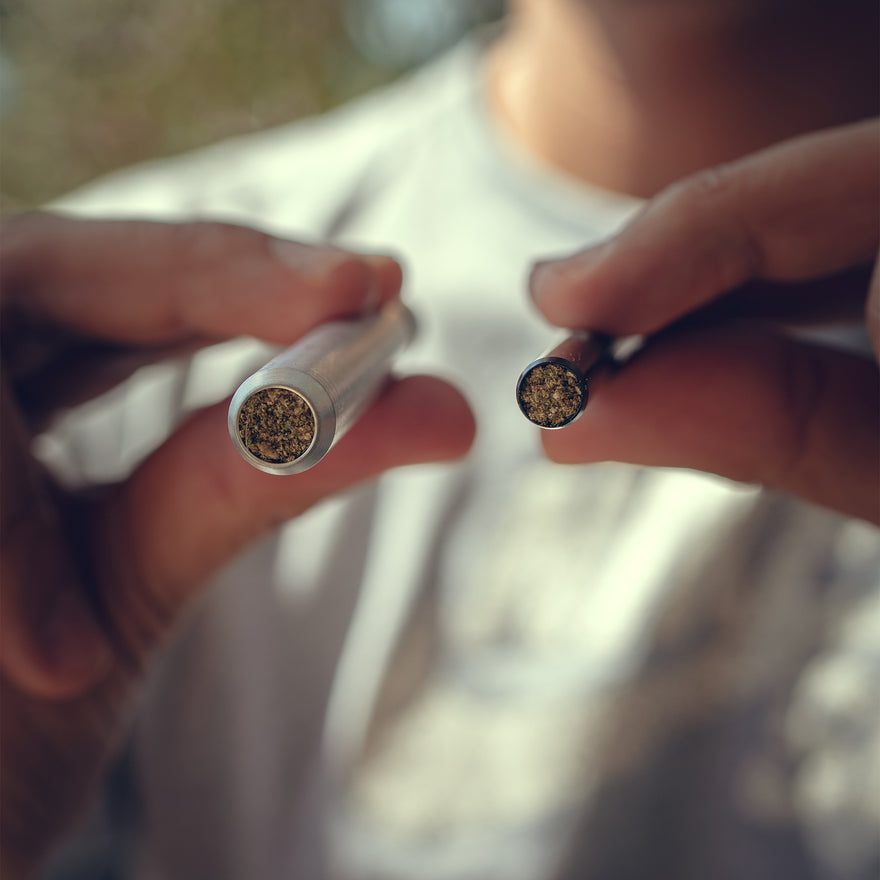 LOAD+, SMOKE, ASH
The flower chamber in the DART+ holds up to 0.3g, which is twice as much as the DART. Great for when you want really big hits and is equally easy to load from the canister, or by breaking off nugs from your favorite flower.
The DART+